One of the most important aspects of a healthy lifestyle is good indoor air quality. At Priced Right Heating & Cooling, we install, repair, and maintain all makes and models of home air conditioning systems. Our technicians are highly trained; our specialists have the knowledge and experience to service cooling units of all makes and models.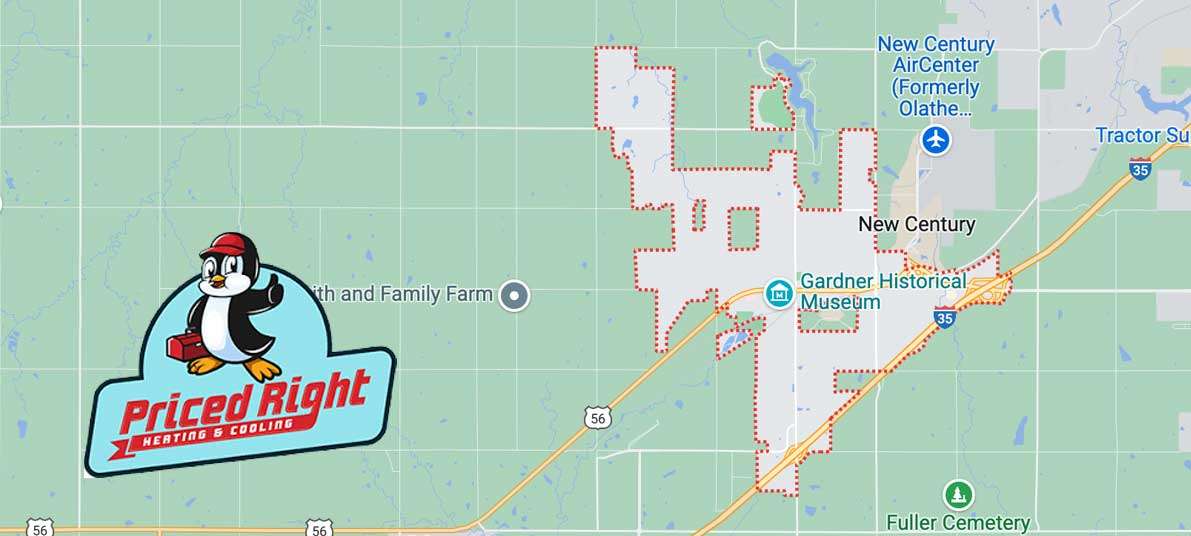 If you have a problem with your heating or air conditioning system, you can call us at any time of the day or night 365 days a year. We understand that problems are not limited to conventional working hours. Rely on Priced Right Heating & Cooling for your Gardner AC services today. Our techs are equipped with the expertise and state-of-the-art tools to service your home with carefulness and thoroughness. Schedule your consultation and take vantage of our upfront pricing.
Read what other customers are saying about us in our reviews.
We also…
Provide upfront pricing with every call.
Have licensed & insured cooling technicians.
Provide financing options.
Guarantee 100% satisfaction with services.
What are the advantages of timely AC maintenance?
Scheduling regular maintenance for your cooling system is highly advantageous. This includes:
Fewer breakdowns. When all the components of your system are running as it should, the unit does not overwork itself to operate. Because of this, you can expect fewer breakdowns and need for repairs.
Lower electricity bills. If your unit is working overtime because of a dirty filter or compressor coils, or a malfunctioning thermostat, it could be using up to 15% more energy.
Less costly repair expenses. If your AC system is regularly checked, we can find small problems before they become serious issues that require expensive repair.
It is important to have your system checked at least once a year by our professional HVAC technician in the early spring before the summer heat hits.
What is the typical lifespan of an AC unit?
Home air conditioners usually last from 10 to 15 years, depending on the brand and the amount of maintenance it receives. There are several things you can do to extend the life of your AC system, but regular maintenance is the number one thing that will make your system last as long as possible. Without it, your system will most likely last less than 10 years.
You don't need to wait until you have a serious problem to call us. We'll come at any time and check your unit and also do regular maintenance throughout the year. You'll find that this saves you money on your energy bills as well as the mechanical parts of your system.
Full-Service Cooling Solutions
24 hour emergency
AC repair & maintenance
AC filter replacement
Air handler
Evaporator coil
Dehumidifier
Humidifier
UV air sanitizer
Furnace & heater