At Priced Right Heating and Cooling, we are your trusted partner for furnace repairs and maintenance in the Overland Park, Kansas, area. Since our founding in 2010, our dedicated team has built a reputation for delivering exceptional service at fair and honest prices. We specialize in furnace repairs for all brands and models, ensuring your heating system is in the best possible hands. Backed by 5-star reviews from happy Kansas homeowners, you can rest assured that your satisfaction is our #1 priority.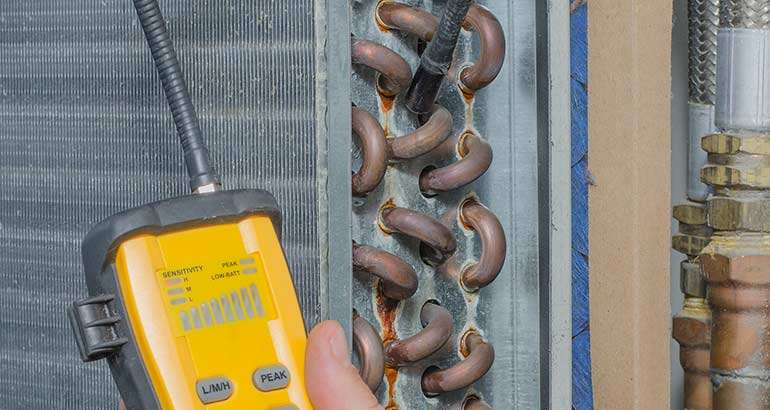 Read what your neighbors in Overland Park are saying about us in our customer reviews!
Signs Your Furnace Needs Repairs
Is your furnace producing a burning smell? Making a rattling or hissing sound? Blowing cold air? Or not turning on? These are tell-tale signs you need a furnace repair– don't ignore them. If caught early, you might only need a replacement part or minor repair to get your furnace up and running again. At Priced Right, our technicians know their way around both gas and electric furnaces, including various brands, models, and system ages. During your furnace repair visit, we'll carefully assess the root cause of the issue and then provide your most cost-effective repair solution.
Benefits of Routine Furnace Maintenance
Want to avoid furnace repairs? Schedule a furnace tune-up with Priced Right's expert heating professionals. We'll thoroughly inspect and clean your furnace, including safety tests and lubrication of key components. Just like your car gets better mileage with regular oil changes, your furnace will perform more efficiently with a tune-up. This means lower energy bills throughout winter plus maximum heating comfort for your family. You'll also keep your furnace lasting longer without needing an untimely replacement.
Why Choose Priced Right Heating & Cooling
At Priced Right Heating & Cooling, we value a 5-star customer experience. This starts by offering fast response times throughout the Overland Park area, providing fair and upfront prices (with no hidden fees), and delivering accurate workmanship done right the first time around. When you choose our team of professionals, you get peace of mind knowing you'll never have to worry about mistakes or costly repeat labor. We stand behind our work with 100% satisfaction guaranteed. Just check out our glowing online reviews!