Your furnace is an integral part of your home, so you understandably need to keep it in great condition. You rely on the heating system for warmth on cooler days of the year, and this heat source can keep you and your family safe on frigid days. Priced Right Heating & Cooling is your best resource for your Overland Park furnace repair and maintenance services. We are committed to helping you keep your system functioning well, and we want to educate you about the proper care of your system.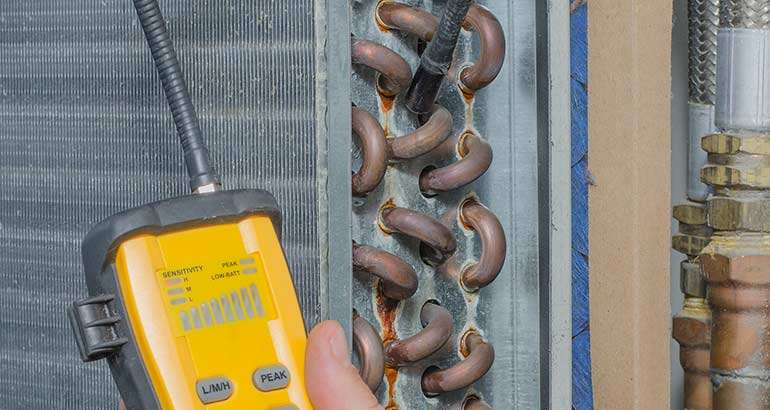 Read what your neighbors in Overland Park are saying about us in our customer reviews!
What are ways to maintain your furnace?
Maintaining your furnace is easier to do than you might think. The fact is that replacing air filters and setting the thermostat to a reasonable temperature can help your system to avoid unnecessary wear and tear on the system. In addition, annual maintenance from our team can help you to keep the system clean. Through this service, you can also identify if any repair work is needed early on; making preventative repairs and replacements of parts can minimize downtime.
When will your unit require repairs?
Maintenance can minimize the need for repair work, but all systems will require repairs at some point. There are several signs that you may notice that indicate the need to contact our office for repair work. For example, you may notice that the system is not maintaining your home at an adequate temperature, or you may notice that the system makes a funny sound when it runs. In some cases, the furnace may run constantly without shutting off, or it may blow cold air. If you have noticed these or other signs that repairs are needed, contact our office immediately.
How can you make your unit more energy efficient?
When you live in an area like Overland Park, you may run your furnace for many months of the year. The energy used to run the furnace can be expensive, but you can reduce your utility bill may finding ways to make your system function more efficiently.
Sealing your windows and doors and setting the thermostat at a lower temperature are great ways to reduce energy consumption. In addition, setting up annual maintenance and making repairs to the system at the first sign of trouble also boosts performance and lowers energy bills over time.
Why is maintenance important?
With furnace maintenance, the system's vital components are cleaned and some may be replaced if they are showing signs of wear and tear. Problems with the system can be identified, which can maximize up-time and improve energy efficiency. In addition, issues with gas leaks, indoor quality, and other safety issues can be identified.