The furnace is one of the most important parts of a home, protecting families from cold weather and keeping the pipes from freezing. Just heating the home with an efficient and functioning furnace can keep the home's walls and floorboards from expanding or contracting excessively.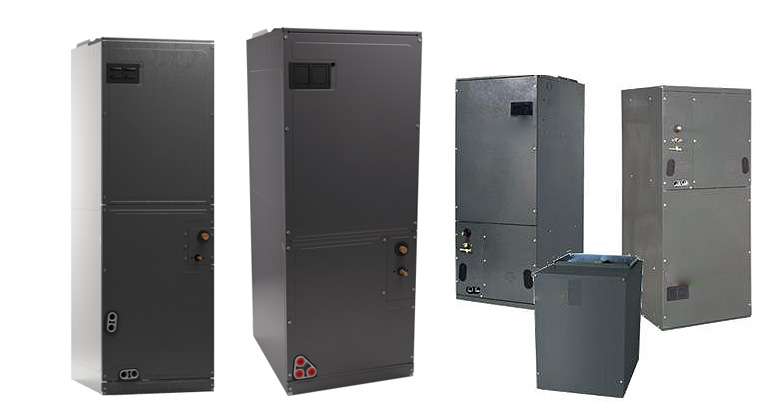 A good furnace is also necessary for compliance with local building and health codes. With that said, furnaces do tend to require replacement from time to time. It's best to know the warning signs for replacement, as well as the most common benefits of a new unit, before an emergency situation comes to light. Count on the experts from Priced Right Heating & Cooling to handle your Overland Park furnace installation and replacement services. Our knowledgeable techs are trained and experienced to work on units of all makes and models.
Read what your neighbors in Overland Park are saying about us in our customer reviews!
When will your furnace need to be replaced?
A furnace that has lasted well past its prime will first start to sound like it's about to break down. The furnace will become loud, will sound as if it's constantly rattling and making "boom" noises, and become a distraction in its own right. This will cause the unit to become highly inefficient, which means that even a sky-high thermostat may not result in a warm house. It may, however, result in increasingly high utility bills due to the furnace's general inefficiency. Condensation and poorer indoor air quality are two additional signs that something is going wrong.
What are common problems with this unit?
Though furnaces can suffer from far more than just four problems during their useful life, there are at least four more common issues that affect furnaces and cause them to create inconsistent heating in the home.
Dirty filters. Dirty air intake and cycling filters can have a pretty bad impact on indoor air quality and if they're not paid attention to for over a year, they can even cause heating to become uneven around the home.
Ignition problems. Engine ignition control and pilot light features may begin to wear, which may cause the furnace to stop turning on or to stop heating the home.
Inconsistent maintenance. Inconsistent furnace maintenance may cause the unit to suffer from damaged parts and breakdowns more often since proactive repairs are not conducted as they should be.
Obstructed or irregular air flow. A blown motor, worn belts and bearings, or other air flow problems may cause irregular heating and inconsistent flow that could cause some parts of the home to be exceedingly warm while others are quite cold.
How can a new unit be beneficial?
New furnaces come with a large number of benefits. First and foremost, many new furnaces are vastly more efficient than the models they replace. That means better home heating and lower overall utility bills during the coldest months of the year. A new unit may also have better availability of more affordable parts, easier long-term maintenance, extended warranties, and an opportunity for rebates and tax credits thanks to both government and electric company programs.
An old furnace's shortcomings present initial frustration to many homeowners, but the benefits of a new model will far outweigh the hassle of replacement. With greater efficiency, more affordable parts, and easier maintenance, a new furnace should be installed before the home goes cold and the structure of the home itself is put at risk.
Furnace Installation in the Overland Park Area
Are you in need of furnace installation in Overland Park, KS? Look no further than Priced Right Heating & Cooling! Our team of trained professionals is highly skilled in providing furnace installation for homes across Overland Park and the surrounding areas.
We offer comprehensive furnace installation services that include helping you select the right furnace for your needs, properly installing it, and testing it to ensure it is functioning properly. Don't take the risk of trying to install a furnace yourself or hiring an inexperienced company- trust our experts to keep you warm during those chilly Kansas winters. Contact us today for more information on our furnace installation services.