If you are experiencing problems with excess humidity in your home, including dampness in the air and condensation on the walls, the solution is to get rid of the humidity in the air. If you have tried a portable dehumidifier without satisfactory results, maybe its time you took a look at how a whole house dehumidifier can help. A whole house unit is more efficient than a portable unit in removing moisture from your home.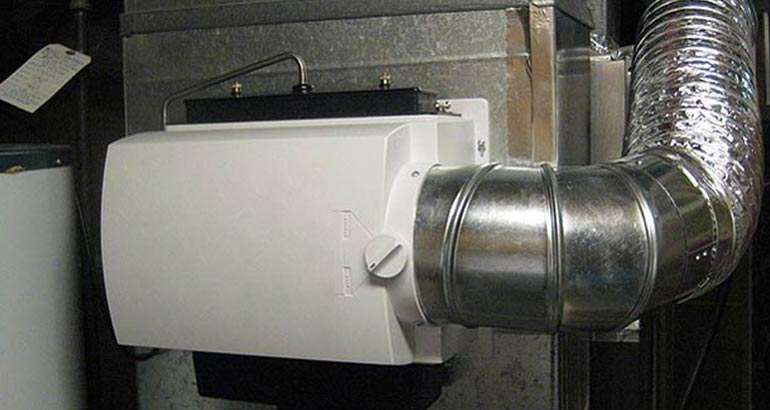 Priced Right Heating & Cooling is ready to assist you with your Overland Park Dehumidifier Installation and replacement services. Our techs have extensive training and experience to work on units of all makes and models. You can expect only top of the lines products and equipment to be used to service your home. Your 100% satisfaction is our guarantee. Give our office a call today to schedule an appointment with us.
Read what your neighbors in Overland Park are saying about us in our customer reviews!
Whole Home Dehumidifier Installation in Overland Park, KS
Do you find yourself constantly dealing with excessive moisture and humidity in your home? A whole-home dehumidifier installation could be the solution. At Priced Right Heating & Cooling, we offer dehumidifier installation in Overland Park, KS.
This system works to remove excess moisture from the air, resulting in improved indoor air quality and comfort levels. Not only that, but a dehumidifier can also help to prevent damage to your furnishings and coverings caused by moisture buildup.
Contact us today to learn more about dehumidifier installation for your home in Overland Park and surrounding areas. Let us help you achieve a comfortable and dry living space all year round.
What are the benefits of whole house dehumidifiers?
A whole house dehumidifier removes excess humidity from a home or building. In today's energy efficient homes, a whole house dehumidifier helps keep the environment cooler, especially in areas where the humidity is high. In these situations, using a dehumidifier can help a house feel cooler. Because of this, the AC's thermostat can be raised rather than lowered, resulting in less energy use when cooling the home.
Since the whole house dehumidifier will need energy to do its work, a homeowner should choose an energy efficient model. A whole house dehumidifier is more energy efficient than a portable dehumidifier. In fact, according to energystar.gov, an energy star qualified dehumidifier uses 15% less energy than a conventional unit.
What problem does it solve?
A dehumidifier solves the problem of running an air conditioner to reduce humid conditions. There may be times when only the dehumidifier will be needed to create a more comfortable environment, allowing the air conditioner to remain off. This will save money and reduce wear and tear on the air conditioning unit.
Removing excess humidity from a home not only makes it comfortable but can reduce the likelihood of mold growth. Mold not only damages a home's infrastructure, it can also be a health hazard. Stopping mold and mildew growth improves the quality of air in the home and prevents musty odors.
Is installing one right for you?
If your home is plagued by excess humidity, installing a whole house dehumidifier can address your problem. We can help you assess your situation to determine if installing one is right for you. Installing a whole house dehumidifier is not a do-it-yourself project, but requires professional installation because the unit will be integrated into your existing heating and cooling system. Our experienced technicians will install your whole house dehumidifier and will be available to service and maintain the unit.
Why suffer with a humid home environment that can lead to costly problems caused by humidity? Installing a whole house dehumidifier can improve the overall air quality in your home and reduce your home cooling costs. Call us and allow us to visit and evaluate your humidity issues and recommend the best whole house dehumidifier unit for your home environment.
When To Call for Dehumidifier Repair
Are you noticing a build-up of excess moisture in your home or a musty smell lingering in the air? These may be signs that your dehumidifier is in need of professional repairs. Another indication is if you notice the unit is making strange noises or if it unexpectedly shuts off.
Additionally, if you notice an increase in your electricity bills, this could mean that the dehumidifier is not running efficiently and may require some attention from a professional technician.
So don't wait until mold begins to grow – make sure to schedule dehumidifier repairs at the first sign of trouble. Your health and wallet will thank you!