New air conditioners are 15% more energy-efficient than older ones. The greater the SEER (seasonal energy efficiency ratio), the more your cooling costs will be kept at reasonable levels. If you need to replace a worn out air conditioner, you're in the right place. Priced Right Heating & Cooling is your Overland Park air conditioner installation expert. We will help you set up your new system without hassle and make sure it is geared to provide maximum comfort and efficiency!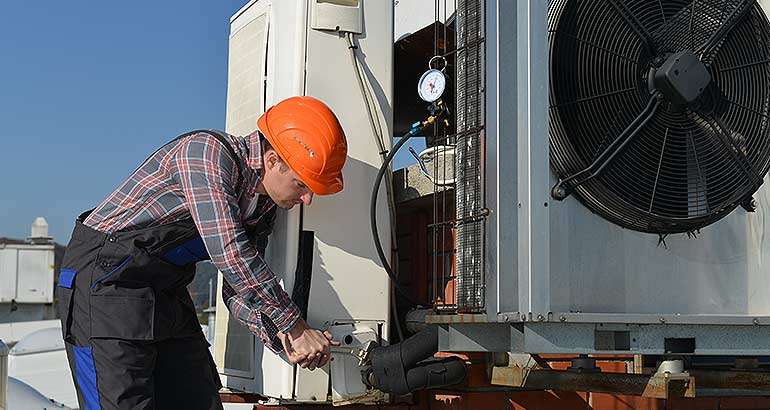 When Is it Time To Replace Your Air Conditioner?
You may be leaning towards an air conditioner repair over a full system replacement. You can save more with a repair, right? However, if your air conditioner has been serving you for over 15 years and it is constantly needing repairs, you may want to consider a complete replacement. Older systems have to work harder, using up more energy; new systems, when installed properly, give you years of stress-free service while keeping your energy costs low.
If your energy bills continue to increase, your air conditioner could be the culprit. If you notice that you need to call for repairs more often than usual, and the same problems recur, it is only a matter of time before the unit completely breaks down. Don't suffer through high energy bills with each passing month—contact us for a quick system replacement that will help you save in the long run.
What Are the Benefits of Installing a New Air Conditioning System?
After we set up your new air conditioner, you will notice the difference right away. Cooler, cleaner air; reasonable energy bills; and no more stress over operating problems.
A new air conditioner means less need for repair visits. Your new system will last longer and provide you with improved cooling quality.
Planning to install a new system but not sure which brand or model is right for you? We will help you choose the perfect air conditioner for your home's needs. Financing is available to fit all budgets. Contact us for your options.
Want to save more on cooling costs?
Saving on energy costs doesn't have to stop with a new air conditioner. There are many quick, easy ways to make sure you are making your home as energy efficient as possible.
Insulate your home to keep out drafts where cool air can escape (cracks under windows and doors are likely areas)
Turn up the temperature on the thermostat during the night
Use dark, heavy curtains to reduce sun exposure and keep your home cooler
AC Installation in Overland Park
The Priced Right Heating & Cooling team offers fair pricing for all of our services, but we also offer financing options for larger projects like air conditioner installation. Every installation we perform is also backed by a 100% satisfaction guarantee, as are all our services.
Our knowledgeable technicians have years of experience installing all types of air conditioning units, so you can trust that your new system will be installed correctly and efficiently. Don't suffer through the hot Kansas summer without proper AC – call us today to schedule your AC installation appointment.