An HVAC unit is a system that combines various components that work together to provide adequate warmth and cooling in your home. One of the most crucial parts of this system is the air handler. A problem with the air handler could lead to increased utility bills and this alone is a sign that you need professional services.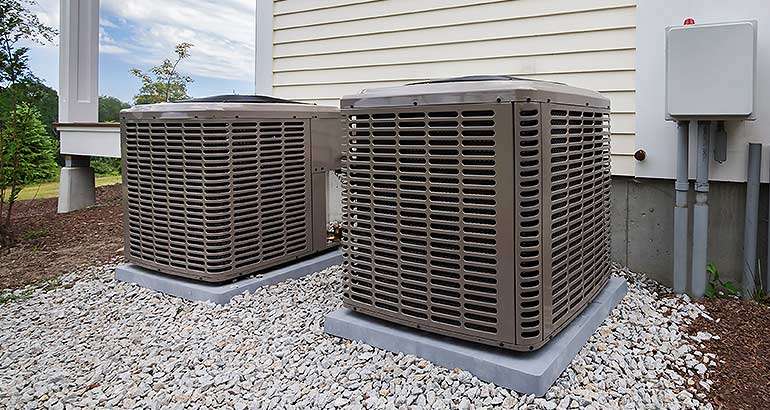 At Priced Right Heating & Cooling, you can rely on the best to execute your Overland Park air handler services. Our technicians are highly qualified, experienced, and insured. We stand by our motto, "Quality Services. Honest Prices." Schedule your consultation with us today.
Read what your neighbors in Overland Park are saying about us in our customer reviews!
Why are air handlers important?
Air handlers basically control and condition air in a space. To achieve this, they are built with various components, including filter racks, sound attenuators, dampers and blowers. Smaller air handlers, commonly known as terminal units, only contain a blower, filter rack, and a coil.
What are the four common problems that cause them to break down?
There are several issues that can lead to the breakdown of air handlers with the most common one being air filter clogs. With time, debris and other dirt material accumulates on the inside of an air filter. As such, replacing the air filter every once in a while is important to avoid the additional cost of having to replace your air filter. We recommend that you replace your air filter at least once a month during the hottest months.
Another common problem is a motor running the air handler fan. Lack of proper maintenance and cleaning will allow dirt particles to enter the air handler. This will force the motor to work harder and eventually burn out. This calls for replacement, which requires the help of a professional.
A blower fan belt is the most exposed part of a air handler, making it the most susceptible to damage. Fan belts often tend to crack or come loose entirely and if this happens, other components are exposed to damage. Immediate replacement with the help of a professional will help correct this.
Condenser pan leaks are also common in air handlers. This is mainly caused by algae that clogs in the drain line. Again, a professional's help is needed to fix this.
How To Tell Your Air Handler Needs Repair
There are a few key signs you can look out for that will indicate that you should have your air handler serviced. If you notice any of the following, give us a call right away to schedule air handler repair in Overland Park:
The unit is constantly running, but the house isn't cooling
There are puddles of water, caused by leaks, around the unit
A sudden change in airflow from the unit
You notice a strong musty smell near the unit, caused by mold and bacteria
The system makes a loud grinding or rattling noise when starting up
Increased humidity inside your home
What are the benefits of timely replacement?
If you're having issues with your air handler, there's need to call a professional from Priced Right Heating & Cooling. This will save you the trouble of having to pay for increased utility bills.
Replacing your air handler in time will also help to avoid the trouble of having to replacing the entire HVAC system, a step that will cost you more that you budgeted for. It will help to improve your HVAC system altogether.
Air handlers are essential for improving the quality of air in a home. They will help to keep dust particles away from your home, keeping you and your family healthy. Indications of poor quality air include shortness of breath, sinus congestion, and constant sneezing.
Improved comfort is another benefit that you will accrue due to timely replacement of air handlers.
Expert Air Handler Installation in Overland Park
While they can be installed on their own, Air handlers are typically installed alongside other cooling and heating systems. No matter your air handler installation needs, we've got you covered!
When you need an air handler installation service in the Overland Park area, Priced Right Heating & Cooling is the team to call! Our professional installers will make sure that your new air handler gets installed quickly and correctly to get your home as comfortable as possible.