Homeowners should be proactive and always keep an eye on their home's cooling systems, especially components such as an evaporator coil . When trouble arises, a trained professional should called in to evaluate and remedy any complications. Spotting signs of trouble and treating it right away helps keep damage to your home and wallet at a minimal.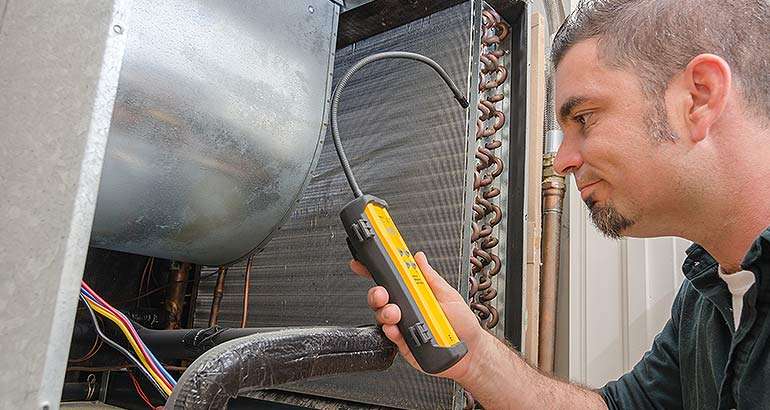 The experts at Priced Right Heating & Cooling are licensed, trained, and experienced to help assist you in your Overland Park evaporator coil services. We use only high quality products and tools to service your home. Trust us to handle your Overland Park evaporator coil services today! Your 100% satisfaction is our guarantee.
Read what your neighbors in Overland Park are saying about us in our customer reviews!
Why are timely repairs and maintenance beneficial?
Timely maintenance of a cooling system offers three major benefits. The cooling system will work when the winter ends, it will run more efficiently, and will cool more evenly. Scheduling a maintenance routine with a local HVAC company will help every homeowner make the most of their system and not have to wonder if the system is breaking down.
An HVAC technician can tell the homeowner how long the unit will last and can make small repairs when they are servicing the unit. Also, the unit will use less energy because it is in perfect working order. The family saves money and the home is cooled perfectly.
What are common problems with evaporator coils?
Evaporator coils tend to have the same three problems depending on the home or the state of the system. The bends in an evaporator coil will break and leak easily because of their shape. The coils will clog with the fluid used to cool the air, and they could be damaged by outside weather.
When the coolant is leaking from a broken coil, the air in the house will not cool evenly. When the coils are clogged, the clog could produce a leak. Also, a clogged coil could simply make the house feel warmer because the air is not being cooled properly. Regular service prevents these problems from taking hold.
Signs Your Evaporator Coil Needs Cleaning
Does your air conditioner seem to be running nonstop without actually cooling the air? Are your energy bills unusually high? These could be signs that it's time for evaporator coil cleaning.
Evaporator coils play a vital role in the cooling process, removing heat and moisture from the air. However, over time these coils can become clogged with dirt and debris, reducing their efficiency and potentially leading to problems with your HVAC system.
Regular evaporator coil cleaning services can help keep your machines running smoothly while also improving indoor air quality and saving you money on energy costs. Don't wait until it's too late – consult a professional and schedule evaporator coil cleaning today.
How can future problems be prevented?
When people want to make sure their unit is working properly in the future, they need to be sure that they are keeping an eye on the unit. They are not a trained technician, but that should not stop them from checking on the unit and the coils.
Most people can look into their unit and see if the coils are damaged or leaking. If you feel the air in the house getting warmer, you need to take the casing off your air conditioner and check for leaks. You can remove debris from storms see if the unit is leaking. When touching the coils, they should be equally cool on all surfaces. A clogged coil will have a warm spot just past the clog.
Taking care of the home air conditioner requires the help of a professional technician, but homeowners can keep watch on the unit. When homeowners are proactive, they can get a technician out to their home before any major damage is done.